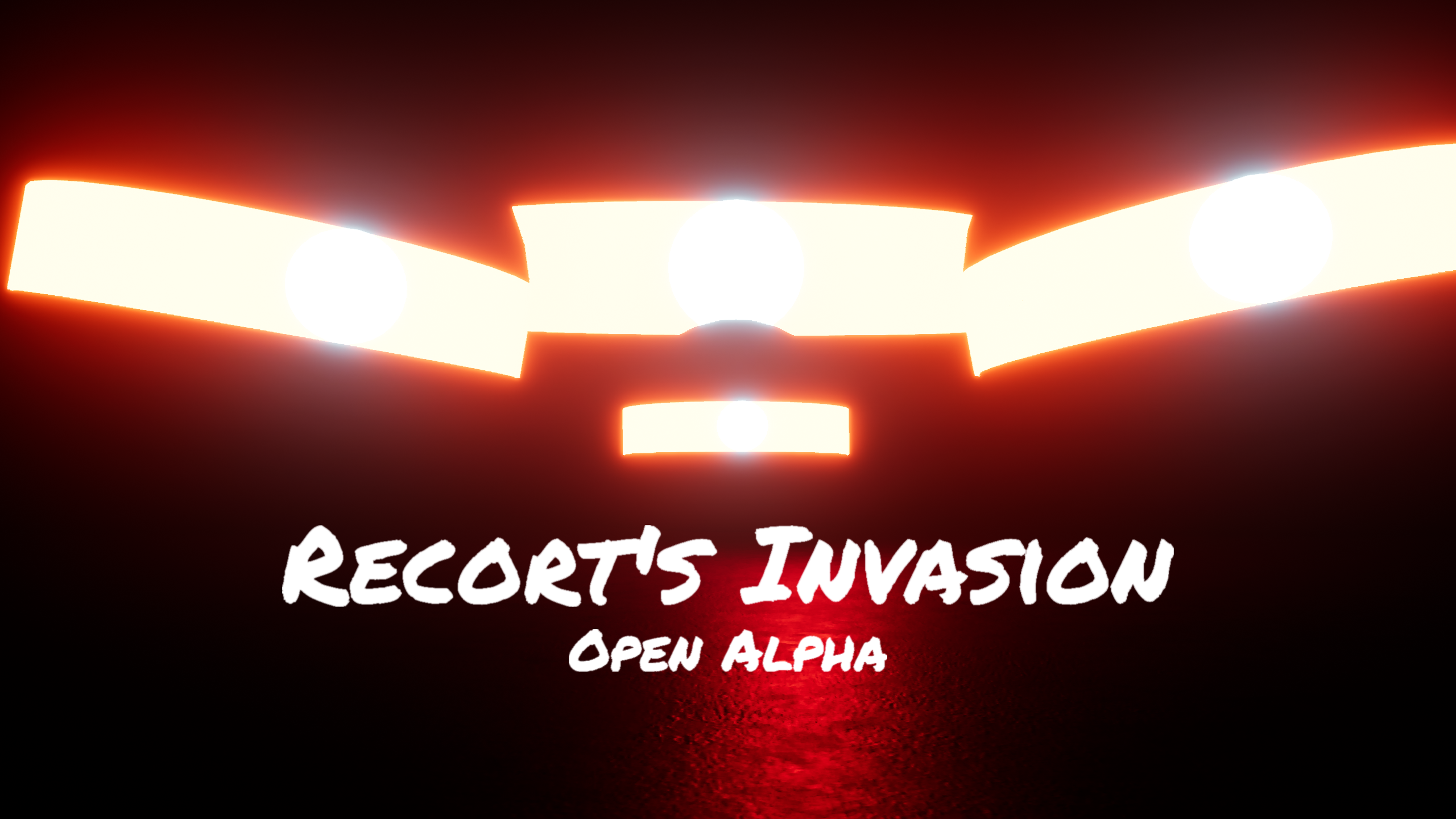 Recort's Invasion
A downloadable TBA for Windows
**NOTE: This game is in heavy development. All the versions that are released are OPEN ALPHA versions. Things might change over time and some things might be removed.**
THIS GAME IS DISCONTINUED. NEW DEVELOPMENT HAS STARTED.

In this game you've to complete the levels to reveal the story of the invasion of the ReCorts. They took over the world years ago, and you're ready to find out what happened and clear the invasion!
Join our Discord! https://discord.gg/DppkZUj
Controls [This will be moved to the tutorial soon]:
W,A,S,D: Movement keys.
Mouse1: Shoot
[UPCOMING]Mouse2: Melee Attack
Q: Slow-Mo ability
E: Rapid fire for 5sec
P: Pause Menu
Minimal required [Decent settings]
OS: Windows 7/8/10. Mac/Linux support is not available until the OPENBETA stage.
CPU: Any type of i3 should be fine.
GPU: NVidia GeForce GTX 750ti or better.
Disk Space: Around 2GB in total. (Including save files and future updates)
Install instructions
**For the best experience, please download the Itch.io app. This helps with updating**
When downloaded, open the file (.zip is supported by windows itself). When you opened it, drag the game folder to somewhere on your computer where you like. Wait until extraction is complete.